Combined Federal Campaign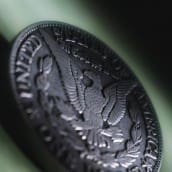 The Children's Gaucher Research Fund has joined forces with the Combined Federal Campaign (CFC) for the first time in 2010 to enable federal government workers located anywhere in the world to more easily support CGRF's important work against the deadly form of neuronopathic Gaucher disease.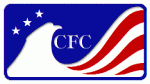 The CFC allows federal employees to contribute to their favorite charities, which now includes the CGRF, through automatic payroll deductions or one-time online giving. It is easy, it is convenient, and it makes a difference… especially since an impressive 100% of CFC funds received by the CGRF will go directly to medical research. The Children's Gaucher Research Fund can be found online and in the CFC catalog under "Children's Medical Charities of America" CFC #76948. For more information on the CFC visit http://www.opm.gov/cfc/.
Non-Federal employees or anyone interested in donating directly to the CGRF may do so by clicking here.